Quick Links
Important Info and Forms for Homeowners
Satellite Dishes
Please read this important memo regarding the installation of satellite dishes. Under no circumstances will a dish be allowed to be installed on the roof. Architectural approval is required prior to the installation of all dishes.
Roofing Warranty
View the Preferred Protection Roofing System Limited Warranty from Owens Corning.
MEETING SCHEDULE & MINUTES
View the dates, times & locations for 2018 HOA meetings, and minutes from prior meetings.
RULES & REGULATIONS
View the Deed Restrictions for Foxmoor Townhomes.
HOMEOWNER INFO
An overview of the rules and regulations for homeowners and their tenants, including required forms and applications.
Leasing Info
All owners leasing homes in the Foxmoor Townhomes community are required to submit the Tenant Lease Application prior to occupancy.
ENFORCEMENT REQUEST
Please complete this form if there is an issue in the community that needs enforcement of the deed restrictions.
LANDSCAPE & IRRIGATION REQUEST
Please report any landscaping or irrigation issues within the Foxmoor Townhomes community.
Architectural Guidelines
All exterior changes to your home must first be approved by the Architectural Committee. Please review the guidelines before submitting an application.
Alteration Application
Please submit the Alteration Application for approval prior to making any changes to the exterior of your home.
GATE PROGRAMMING & REMOTES
Add your name & phone number to the entry gate directory, or purchase a new gate remote.
Parking & Towing Policies
View the parking and towing policies for Foxmoor Townhomes.
Pet Policies
All pets must be leashed and pooped scooped. View info on weight & breed restrictions, and other pet policies.
Pool Rules
View the rules for the Foxmoor Townhomes community pool.
Water Restrictions
The community is master metered. We ask all residents to please do their best to conserve water. Per community by-laws, car washing is not allowed.
Trash Disposal
All trash mush be disposed of inside the dumpsters and not left on the ground. View info on how to dispose of furniture, appliances & construction debris.
Crime Stoppers
Please report all suspected criminal activity in the community to Crime Stoppers. For emergencies, please call 911.
Street Light Outage
Report a street light outage to TECO.
HELPFUL LINKS FOR COMMUNITY ISSUES
Hillsborough County and Hillsborough County Sheriff's Office (HCSO) have resources to help residents report and deal with issues over which their homeowner's association nor management have jurisdiction or authority. Some examples include civil nuisances (such as noise or inadequate pet maintenance), criminal matters, trespassing, traffic matters, parking of vehicle on county-owned streets, etc., which MUST be addressed with the appropriate county agencies.
Click Here
to learn more about these helpful resources.
BOARD OF DIRECTORS
& Management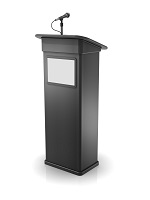 Bastin Joseph
Vice President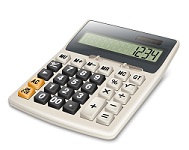 Ileana Lazala
Treasurer / Secretary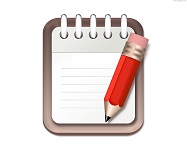 Enrique "Rickie" Amaro
Director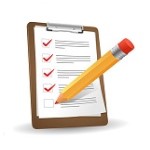 McNeil Management
Management